Pear, rosemary and apple cider aperitif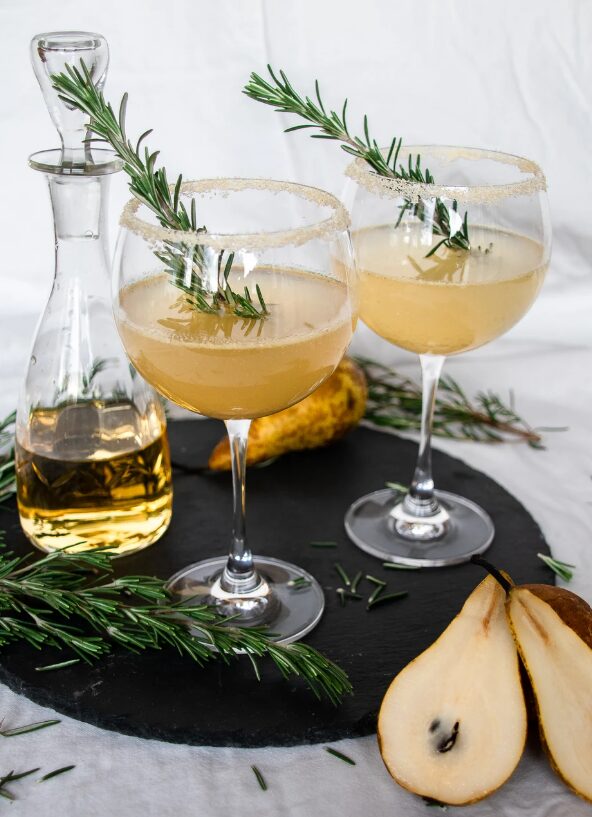 Ingredients for 2 servings:
A little brown sugar

½ lemon

200 ml pear juice
2 rosemary sprigs
¼ tsp cardamom
200 ml Sabile dry apple cider
Preparation:
A few hours before preparation, chill the juice and the cider in the refrigerator.
Take 2 glasses and wet the brim by wiping it with a lemon half. Pour the brown sugar on a saucer and dunk the brim of both glasses to coat them with sugar.
In a blender, add the pear juice, squeeze in half a lemon, add cardamom and a few leaves of rosemary. The intensity of the rosemary can ruin the drink so be careful to not add too much of it.
Blend the drink for a few seconds only.
Taste ir - the juice should be acidic with some light sweetness. If you want it more sour, stir in a little more lemon juice.
Carefully pour the juice through a sieve into the glasses, straining the blended rosemary and any pulp. Top the drink with 100ml of dry apple cider, decorate with a sprig of rosemary and serve!
No comments
Leave a reply