Warming cider cupcakes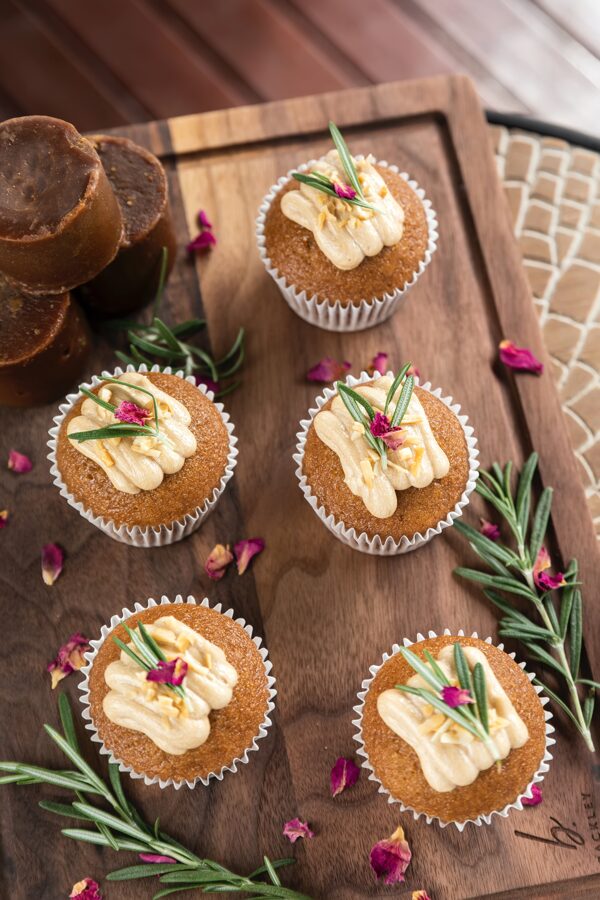 *photo is illustrative
For the dough:
200g of sugar
125g of flour
1 tsp baking powder
½ tsp baking soda
½ tsp salt
1 tsp cinnamon
¼ tsp nutmeg
2 eggs
60 ml of oil
60 ml of milk
120 ml of Sabiles or Gardener's cider, at room temperature
For the glaze:
115 g of soft butter
650-750 g of powdered sugar
1 tbsp of milk
2 tablespoons of cider
a pinch of nutmeg and cinnamon
Preparation:
Heat the oven to 180*C.
Mix all dry ingredients in a bowl. Mix in the eggs one at a time, then mix in the oil and milk. Finally stir in the cider, stop stirring as soon as the cider is mixed evenly.
Line a cupcake baking tray with baking paper or grease them. Fill half of the batter in each cup. Bake the cupcakes for 18-20 minutes until golden brown. Remove from heat and allow to cool completely before adding the frosting.
While the cupcakes are baking, beat the butter using a mixer, gradually adding about a quarter of the powdered sugar. While continuing to mix, add the spices, milk and cider, then gradually add the remaining powdered sugar. When all the ingredients are added, increase the power of the mixer and beat until the frosting is smooth and fluffy. Top the cooled cupcakes with the frosting using a piping bag.
You can decorate the cupcakes with a slice of dried apple and a pinch of cinnamon.
No comments
Leave a reply