Chicken breast with apple-cider sauce and roast apples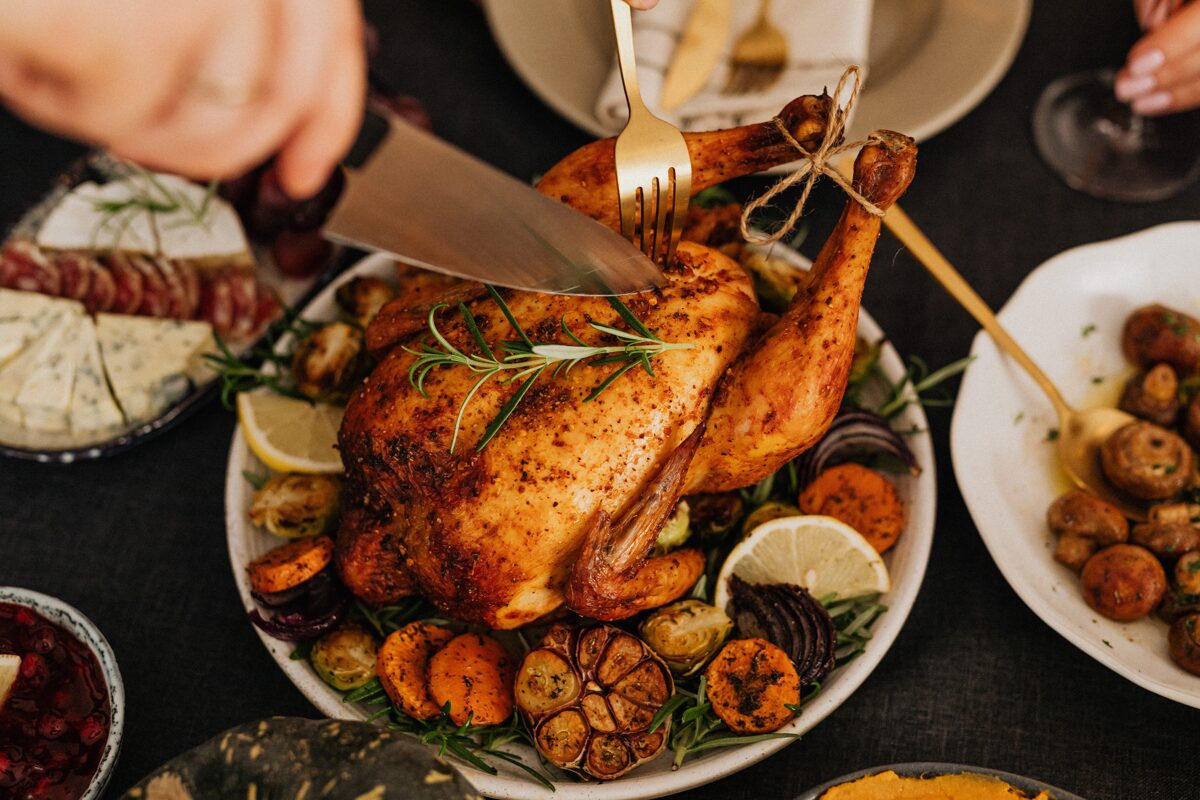 Ingredients:
2 chicken fillets,
oil for cooking,
Marinade:
1 garlic clove (use garlic press),
½ tsp salt,
pinch of pepper,
1 tbsp veggie oil,
½ tsp thyme,
Sauce:
½ apple,
½ onion,
100 ml cider,
100 ml strong chicken stock,
50 g single or double cream,
oil for cooking,
salt, pepper to taste,
Sides:
1 apple,
a handful of berries, like cranberries or lingonberries,
butter,
salt to taste.
Instructions:
Marinate the chicken breasts - mix all marinade ingredients and rub the meat with the mixture until covered. Leave to rest for ca. 20 minutes. Lightly fry the breasts on a frying pan, then set on a baking tray on top of a sheet of aluminium foil. Set the oven on 180°C and roast for 8 minutes. When the chicken is done roasting, wrap the breasts in the foil, cover with a tea towel and leave to rest on the table.
To make the sauce, finely dice the apples and onions and place on a cold oiled pan. Fry on medium heat until the onions are golden and apples are starting to fall apart. Add cider, stock, salt, pepper to the pan and sauté. Add cream and reduce until the sauce is thick and creamy. Use a processor or hand blender to blend the sauce to a smooth texture.
Cut the apple into wedges and sprinkle with salt. Fry on a buttered pan until golden. Then add berries and fry for a couple minutes. Cut the fillet in thick slices and serve with sauce and apples.
No comments
Leave a reply