"SIDRELLA" SLUSHY
We're choosing our ever-bright Sidrella as the flag bearer of this recipe blog! Have you ever enjoyed a delicious sparkling Aperol Spritz on a sunny terrace? Similar to this Italian cult drink, Sidrella is also made with bitter-sweet Italian vermouth, but our own Latvian apple cider makes a perfect substitute for prosecco! As our first cider cocktail, let's make a very simple and tasty Sidrella slushy!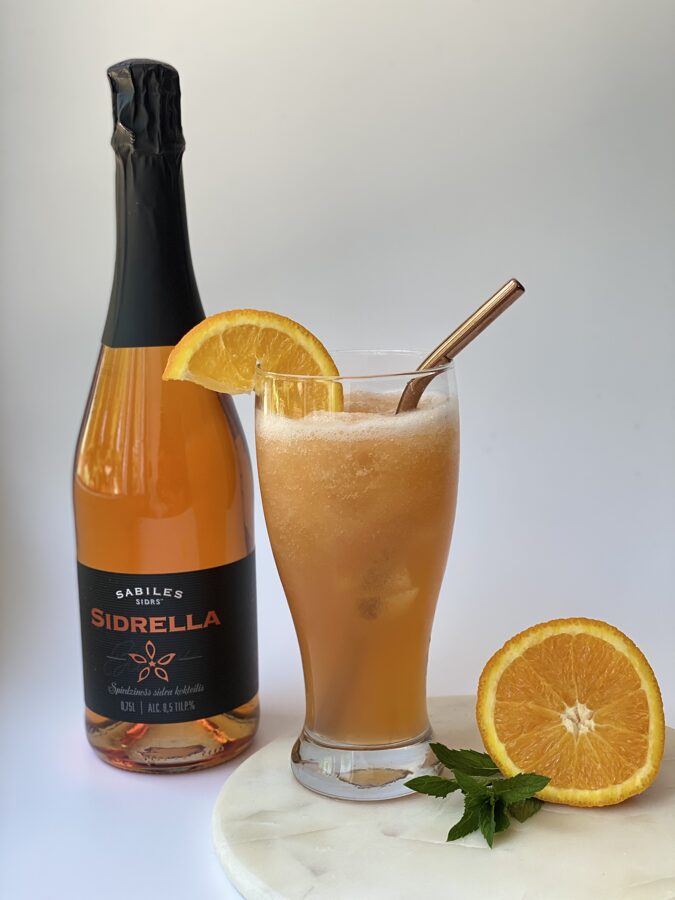 You will need only 2 ingredients:
✔️ Sabile Cider cocktail "Sidrella"
✔️ Orange
Preparation:
1️⃣Freeze the Sidrella in ice trays 24 hours before serving. Due to the alcohol content, a drink like this will freeze at about -3°C.
2️⃣Before serving, blend the frozen cocktail cubes into a homogeneous mass using a blender;
3️⃣ Pour the blended ice into glasses and top with some chilled Sidrella from the bottle;
4️⃣ Decorate with a slice of orange and serve!🍹🍾❤
You can also make your own Sidrella at home - pour 30ml of Aperol or other vermouth and 150ml of Sabiles Sidrs dry apple cider into a glass with ice. 🫶 When enjoying this aperitif, you will feel both the freshness of apples and the sweet bitterness of Italian herbs.
You can order a bottle (or a box) of our
Sidrella
quickly and conveniently in our
e-store
.
Cheers! 💯🍹🍾
No comments
Leave a reply