Gold-crusted apple and quince pie
April 17, 2020 at 2:05 pm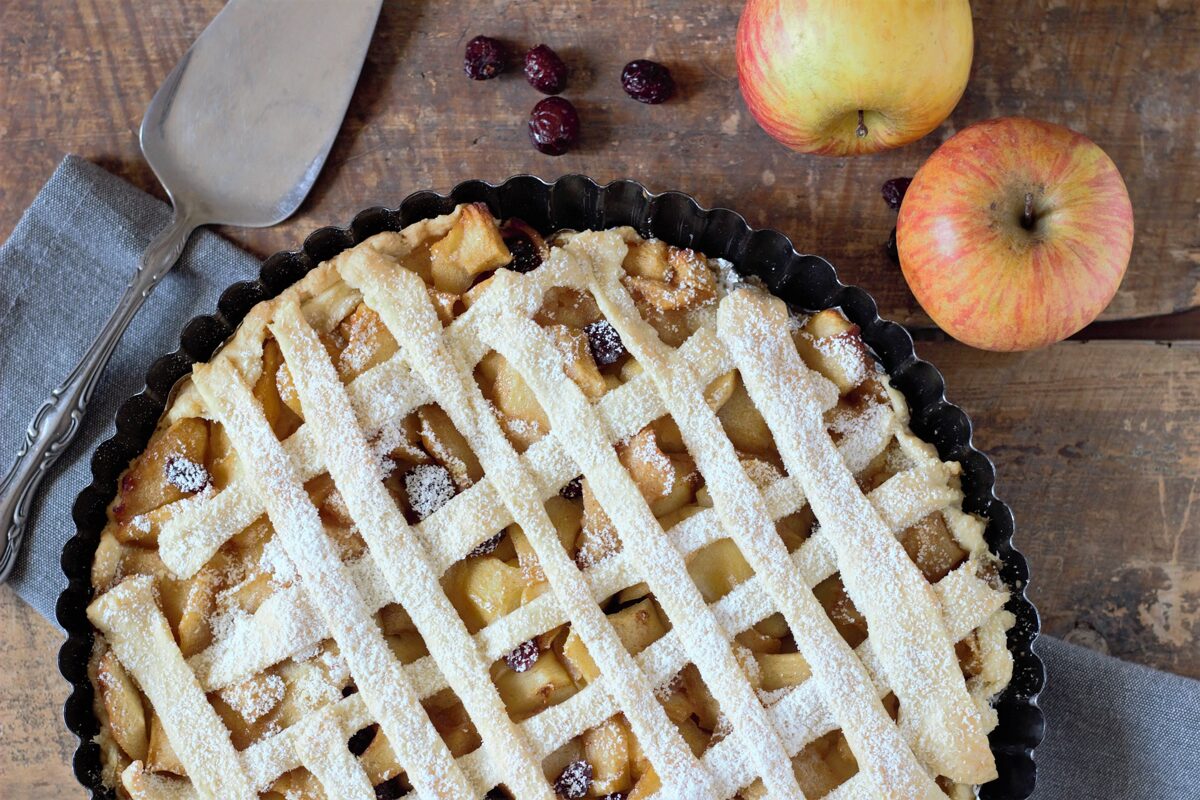 *illustrative photo
Dough:
125 g butter at room temperature,
70 g confectioner's sugar,
1 tsp vanilla extract,
1 egg,
150 g flour,
100 g almond flour,
2 tbsp quince jam.
Filling:
400 ml milk,
100 ml Gardener's sweet apple-quince cider,
3 egg yolks,
1 tsp vanilla extract,
2 tbsp quince jam,
6 tbsp sugar,
4 tbsp flour,
6 apples.
To cover the apple slices with:
sugar,
cinnamon,
butter (as much as you think you need).
Preparation:
Heat oven up to 180°C. Grease the inside of a cake form (optimally Ø 22/24 cm), sprinkle it with flour and place in the refrigerator to chill.
Put the butter, confectioner's sugar, vanilla extract and quince jam in a bowl and mix thoroughly. Add the egg and almond flour, and mix together. Then gradually stir in the regular flour to make a soft and homogeneous dough.
Prepare the filling - pour flour in a boiling pot, add vanilla extract and quince jam. Then add the egg yolks and a small portion of the required milk. Mix ingredients until the flour and sugar are well dissolved into the mixture. Add the rest of the milk and the cider. Let the mixture simmer on the stove, simultaneously stirring it, until the mass lightly thickens. Take the mix of the heat and allow to cool.
Take the greased cake form and spread its base and walls with the dough. Pour the filling mix onto the lined dough. Arrange sliced apples on top of the pie. Sprinkle the apples with a mix of sugar and cinnamon. Add a few small lumps of butter on top.
Put the apple pie in the oven and bake for about an hour, until the crust lining turns golden, and the apples become soft and lightly brown.